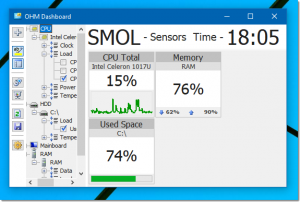 The Open Hardware Monitor ("OHM") is a free open source software that monitors temperature sensors, fan speeds, voltages, load and clock speeds of a computer. It can be downloaded from its homepage.
The Dashboard tool presented here is an add-on solution which requires OHM to be running in background. Dashboard is fully configurable and can present a set of Tiles with all the sensors data available from OHM. It is very suitable for second screens (at least 800×480 pixels) to monitor your PC performance and utilization in real time.
You can install such secondary display inside your PC case and run Dashboard on it as seen below.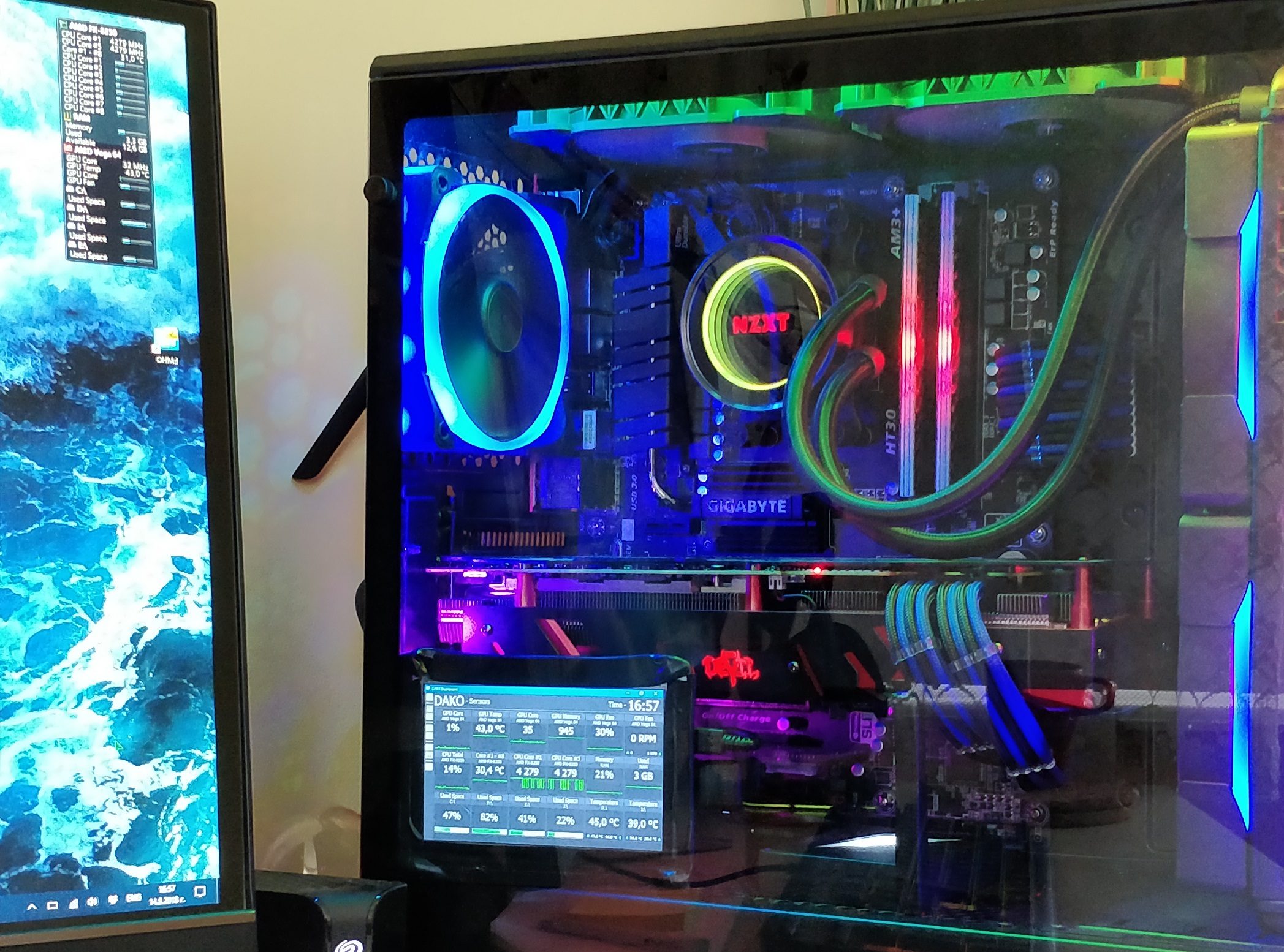 Update Deb 17, 2022 — Major version update to 1.1 is bringing:
new UI such as Pie and Bar chart types,
new functionalities such as support for Libre Hardware Monitor, which is a fork of Open Hardware Monitor, but is being updated often,
combined view of all peer sensors, i.e. All CPU Cores' load.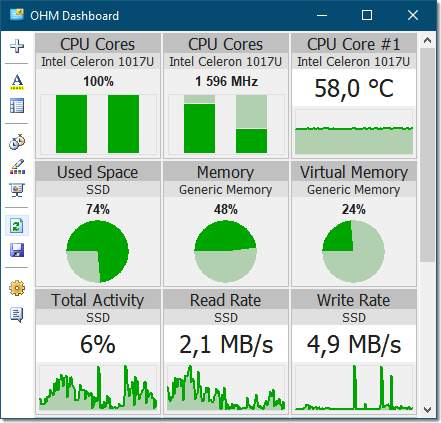 Download link is available under Tools section.